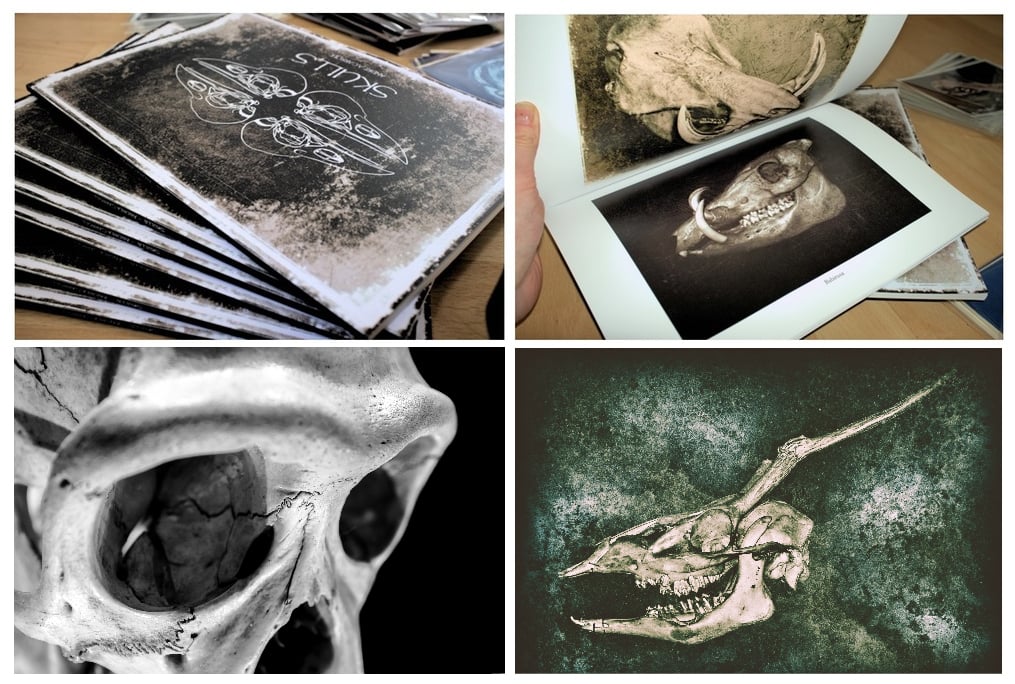 With the help of Manchester Museum in England, I have accumulated a number of different skull photographs of many different species of animal and have decided to create a photographic book on the pictures I have created. I have spent many hours over many months travelling, photographing, editing and researching to create a photographic book on skulls. The images are a mix of photography and digital art to create something unique with a vintage twist.
Signed and dated by year.
A4 in size.
The paper will be 170gsm with a 350gsm uncoated with a matte laminate cover . 56 pages of different animal skulls.
Only 20 available
Royal Mail postage guide for international to help you understand the cost of postage.
http://www.royalmail.com/sites/default/files/RoyalMail_2016_Prices.pdf
Weight approx 400g